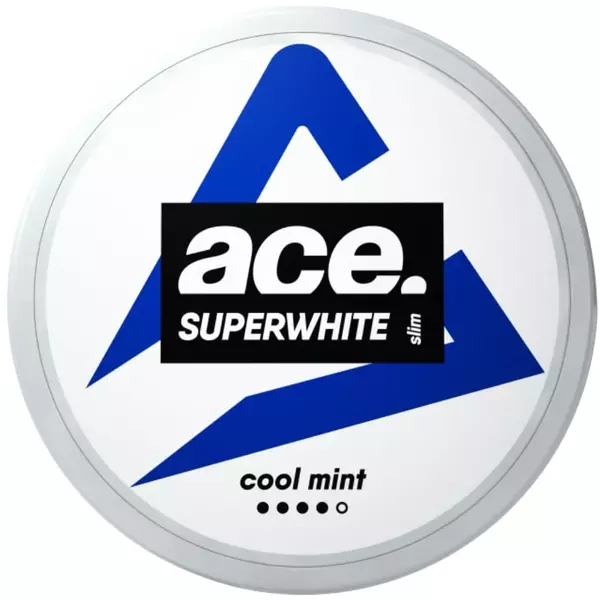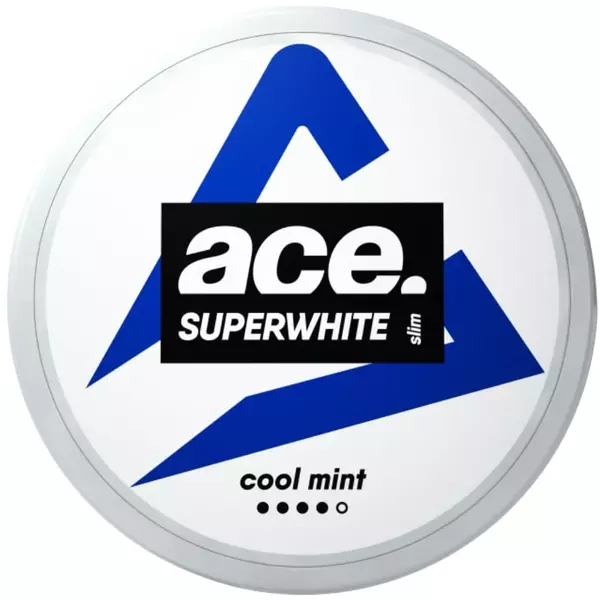 ACE COOL MINT SLIM EXTRA STRONG
Ace Cool Mint Slim Extra Strong delivers a potent peppermint flavor subtly tempered by sweet undertones. The refreshing burst of menthol subtly present in the background enhances the cooling sensation and produces a slight tingling under your lip. This premium product's complex flavor profile and strong sensory experience are sure to delight.
Description
Additional information
Description
Ace Cool Mint Slim Extra Strong is a produced by The Ministry of Snus, the Ace product line is a direct response to consumer needs for a robust, long-lasting snus.
Each serving of Ace delivers 16 mg/g of nicotine, a potent amount that ensures a strong start to your day. Its tobacco-free composition eliminates worries about brown teeth or bad breath. Plus, the sleek can design complements any attire and conveniently fits in your pocket.
Quality assessment of a product like Ace can be determined by two primary factors: nicotine release and taste.
High-quality products, such as Ace Superwhite Cool Mint, deliver consistent nicotine satisfaction without a quick fade. Additionally, superior quality translates into superior taste, leaving you fully satisfied.
How to use Nicopods

Time of action 5-30min A plate for resorption, on a plant-based basis, to fight the smoking habit, is not a medicine.
Do not consume: Persons under the age of 18, pregnant, and people with high sensitivity to nicotine. Use: lay behind the upper lip for 5-30 minutes. Then spit it out without swallowing. Use no more than one sachet for 2 hours.
NOT A TOBACCO PRODUCT
Additional information
| | |
| --- | --- |
| Weight | 1 kg |
| BRAND | ACE SUPERWHITE |
| TASTE | COLD MINT, MINT |
| NICOTINE LEVEL | 16MG/G |
| QUANTITY | Sale ( 1 cans exp), Sale (10 cans), 1 Can, 10 Cans, 1 Box (240 Cans) |