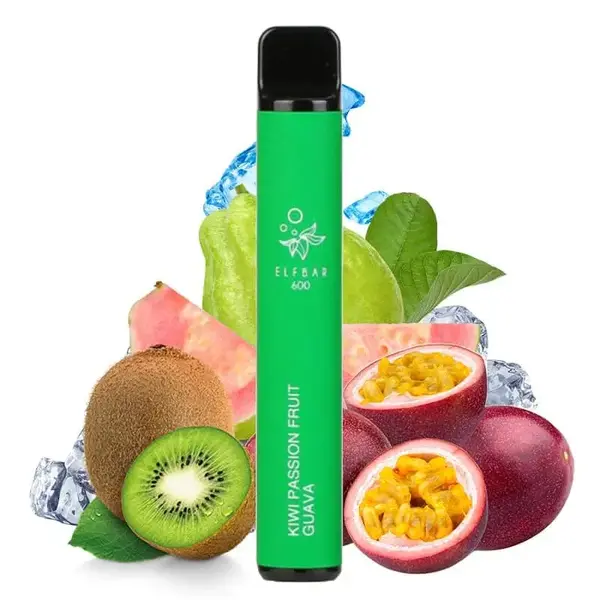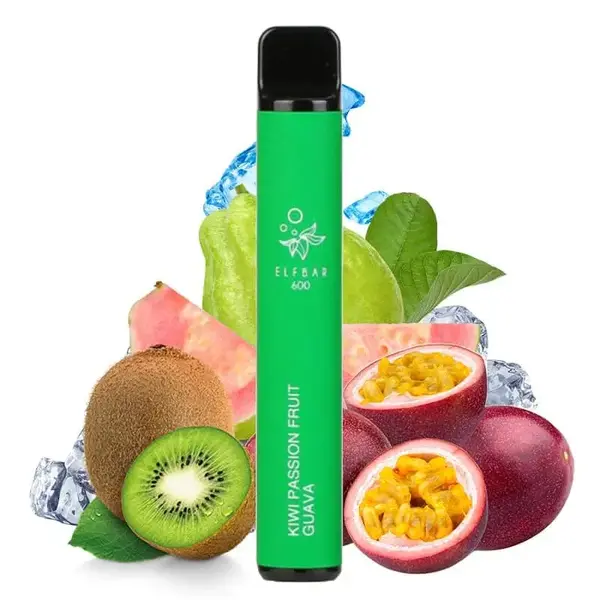 ELF BAR KIWI PASSION FRUIT GUAVA
Elf Bar Kiwi Passion Fruit Guava Disposable Vape in Kiwi Passionfruit Guava flavour is a tropical delight for vape enthusiasts. It combines the rich, luscious taste of Guava with the sweet, tangy notes of Passionfruit and the bright, bold flavour of Kiwi. Each draw from this disposable device immerses you in an array of tropical tastes. Pre-filled with a 20mg Nicotine Salt formulation, it ensures a smooth, satisfying draw in every puff.
💨 Over 600 PUFFS;
💎 High quality and excellent material;
📏 Convenient sizes;
💰 Favorable price and much more. 💯
Description
Additional information
Description
Elf Bar Kiwi Passion Fruit Guava Disposable Pod Device, with its diverse range of delicious flavours, is a perfect solution for instant cravings. Each Elf Bar 600 is pre-filled with a nicotine salt e-liquid, available in a 20mg nicotine salt formulation or a nicotine-free version. Offering ultimate convenience, these pre-charged disposable vapes require no button pressing, coil changing, recharging or refilling. Simply replace your Elf Bar once it starts to lose flavour or charge, made easy by its long-lasting 550mAh battery.
Additional information
| | |
| --- | --- |
| Weight | 1 kg |
| QUANTITY | 1 SWITCH-SALE, 1 Switch |