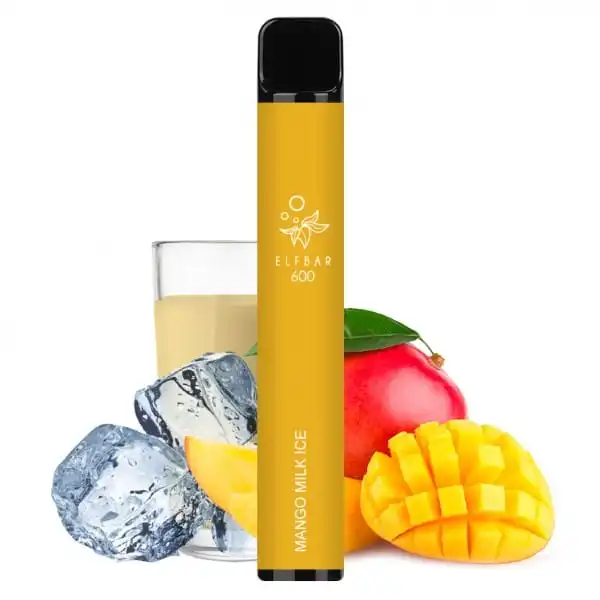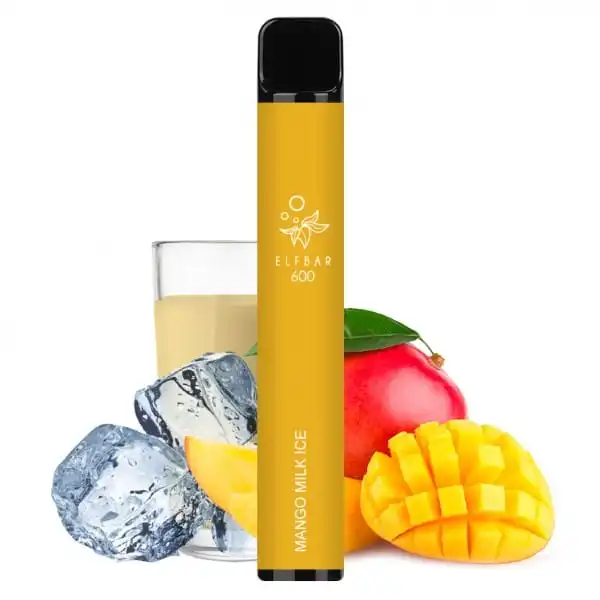 Elf Bar Mango Milk Ice disposable vape serves up a deliciously tropical experience in every smooth puff. Its sweet, juicy, and frosty flavor delivers a tantalizingly icy, fruity throat hit, helping to satisfy your nicotine cravings effortlessly. This Elf Bar captures the taste of a luscious fruit smoothie in a handy disposable format. It treats your palate to a delightful blend of succulent mangoes swirled into rich, creamy milk, topped off with a dash of refreshing menthol for a satisfyingly scrumptious finish.
💨 Over 600 PUFFS;
💎 High quality and excellent material;
📏 Convenient sizes;
💰 Favorable price and much more. 💯
Description
Additional information
Description
Available in a range of flavors, the Elf Bar Mango Milk Ice Disposable Pod Device comes pre-filled with nicotine salt e-liquid, offering instant relief from cravings. Choose from a Nicotine Salt formulation of 20mg or a nicotine-free version. These Elf Bars are designed for ultimate convenience as pre-charged disposable vapes. There's no need for buttons, coil changes, recharging cables, or e-liquid refills. Simply carry your Elf Bar wherever you go and replace it when the flavour or charge diminishes. Powered by a long-lasting 550mAh battery, an Elf Bar keeps you satisfied for an extended period.