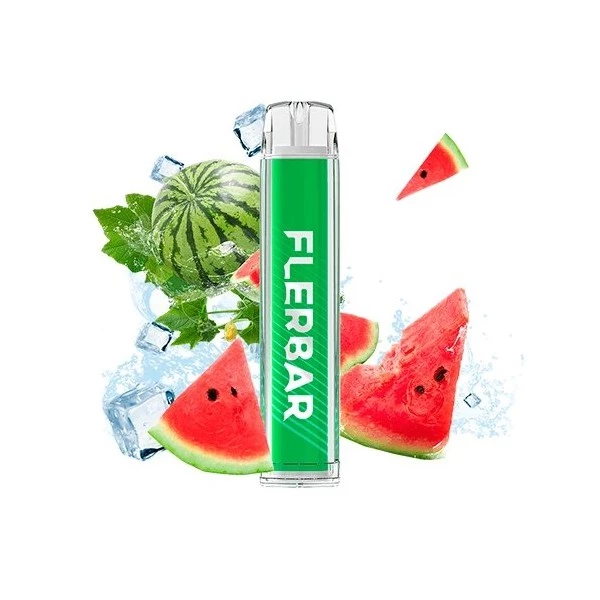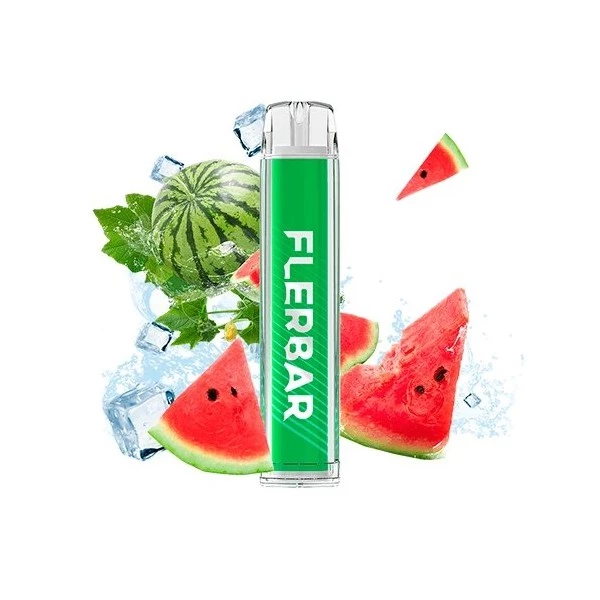 FLERBAR CHEWY WATERMELON. Immerse yourself in the juicy goodness of watermelon, perfectly capturing the taste of biting into a ripe and succulent fruit. Each inhale envelops your senses with refreshing and revitalizing flavors, as if you're transported to a summery paradise. What sets the FLERBAR CHEWY WATERMELON apart is the sweet bubble gum undertone that pairs with the watermelon, creating a playful and delightful combination. To complete the experience, an icy touch provides a cool and invigorating finish.
Features:
Capacity: 2ml
Nicotine: 20mg
Battery: Built-in 500mAh
Draws approx.: 600
Flavour: watermelon, bubble gum, ice
Description
Additional information
Description
Elevate your vaping experience with the FLERBAR CHEWY WATERMELON Disposable. Let its flavors transport you to a world of fruity bliss with a touch of playfulness. Don't miss this extraordinary experience – grab your FLERBAR CHEWY WATERMELON Disposable today and embark on a tantalizing adventure of watermelon-infused delight with a refreshing twist.
Additional information
| | |
| --- | --- |
| Weight | 1 kg |
| QUANTITY | 1 Switch |
| PUFFS | 600 |
| BRAND | FLERBAR |
| TASTE | FRUITS, WATERMELON |