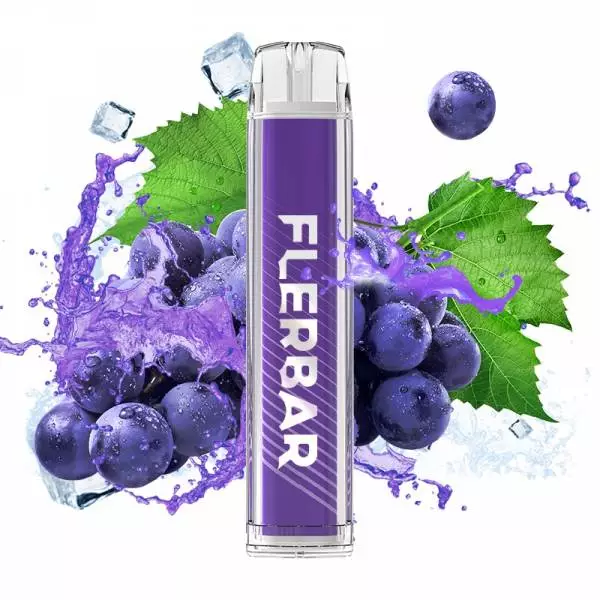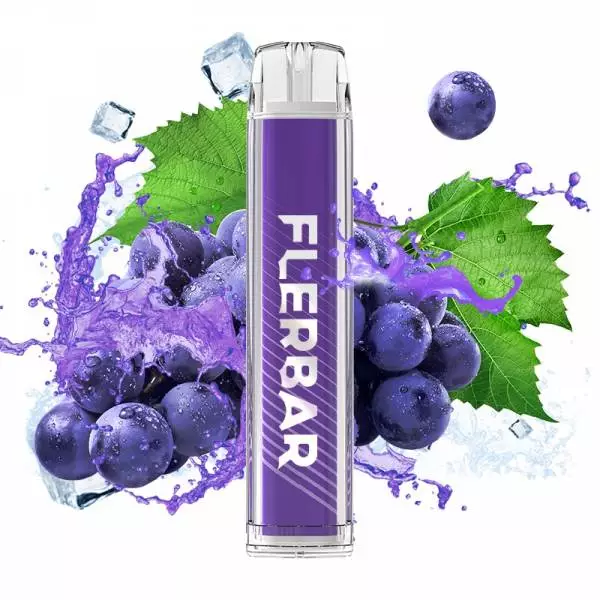 Experience the perfect fusion of ripe grapes with a sweet ice cream finish with the FLERBAR GRAPE Disposable. Expertly crafted, this vaping device provides an authentic experience that captures the essence of fruity satisfaction with a creamy twist. It's an experience akin to biting into fresh, sweet grapes and savoring a scoop of creamy ice cream.
Features:
Capacity: 2ml
Nicotine: 20mg
Battery: Built-in 500mAh
Draws approx.: 600
Flavour: grape, ice
Description
Additional information
Description
Enjoy the convenience and simplicity of the FLERBAR GRAPE Disposable. There's no need for complicated setups or maintenance—just open the package, bring the device to your lips, and savor the delightful combination of grapes and a sweet ice cream undertone. It's the perfect companion for those seeking a burst of fruity delight with a creamy touch on the go.
Additional information
| | |
| --- | --- |
| Weight | 1 kg |
| QUANTITY | 1 Switch |
| PUFFS | 600 |
| BRAND | FLERBAR |
| TASTE | FRUITS, GRAPE ICE, SWEET |