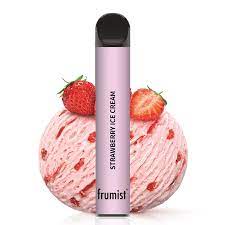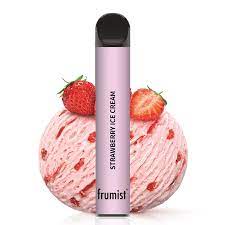 FRUMIST STRAWBERRY ICE CREAM
The FRUMIST STRAWBERRY ICE CREAM Disposable Pod delivers a zesty Strawberry Ice Cream flavor with a hint of sourness. It's a disposable vaping device with 2ml Salt Nicotine e-liquid, ensuring a mouth to lung experience. Powered by a 400mAh built-in battery, this low-maintenance vape doesn't require refilling or coil changes and offers around 500 puffs. Designed for portability, it's ideal for both beginners and seasoned vapers. Once depleted, dispose and replace.
Description
Additional information
Description
For the best vaping experience, store the FRUMIST STRAWBERRY ICE CREAM pod at room temperature and shield it from sunlight. Some individuals might have allergic reactions, so it's crucial to keep this product out of children and pets' reach.
Additional information
| | |
| --- | --- |
| BRAND | FRUMIST |
| TASTE | FRUITS, STRAWBERRY |
| QUANTITY | 1 Switch |