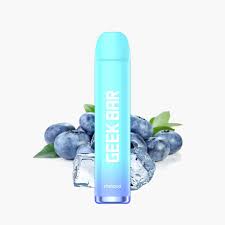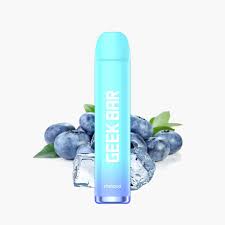 GEEK BAR MELOSO BLUEBERRY ICE
The GEEK BAR MELOSO BLUEBERRY ICE is a true testament to craftsmanship and flavor expertise, delivering a delightful blueberry essence with each drag. Designed for easy recycling, it merges functionality and flavor in a compact design. If an unparalleled blueberry experience is what you're after, this is the vape to grab!
Characteristics:
Capacity: 2ml
Battery: 550mAh
Puffs: 600 approx.
Nicotine: 20mg
Flavor: blueberry,ice
Description
Additional information
Description
Dive into an aromatic experience with the GEEK BAR MELOSO BLUEBERRY ICE, encapsulating the essence of freshly harvested blueberries. This vibrant disposable e-cigarette boasts a 2ml premium liquid tank, expertly vaporized using the latest mesh coils. Carefully engineered, it ensures minimal burnt hits, even when the liquid runs low. With its unique disassembly feature, the GEEKBAR MELOSO stands out for its eco-friendly recycling ease. Revel in a flavor sensation and let the exquisite blueberry aroma paired with an unmatched throat hit elevate your vaping journey.
Additional information
| | |
| --- | --- |
| BRAND | GEEK BAR MELOSO |
| TASTE | BERRY, BLUEBERRY |
| QUANTITY | 1 Switch |