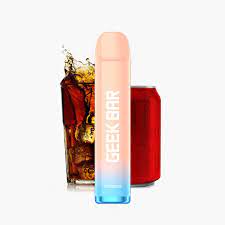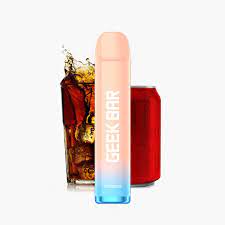 Relish the effervescence of the GEEK BAR MELOSO COLA ICE . Evoking the essence of chilled cola lemonade, it guarantees a flavor explosion with every puff. Combining ease of use and recyclability, it offers an unmatched vaping delight. Quench your flavor thirst and experience the unparalleled taste and sensation it brings.
Characteristics:
Capacity: 2ml
Battery: 550mAh
Puffs: 600 approx.
Nicotine: 20mg
Flavor: Iced Cola Lemonade
Description
Additional information
Description
Introducing the GEEK BAR MELOSO COLA ICE , your gateway to a fizzy and refreshing iced cola lemonade experience. Housed in a vividly designed disposable e-cigarette, it comes with 2ml of prime liquid, seamlessly vaporized by cutting-edge mesh coils. Its meticulous construction minimizes burnt hits, even as the liquid nears depletion. GEEK BAR MELOSO stands apart with its effortless disassembly, promoting environmentally-conscious disposal. Step into a flavorful journey with the icy sensation of cola lemonade, and savor the superior taste and exceptional throat hit.
Additional information
| | |
| --- | --- |
| BRAND | GEEK BAR MELOSO |
| TASTE | COLA, ICE |
| QUANTITY | 1 Switch |