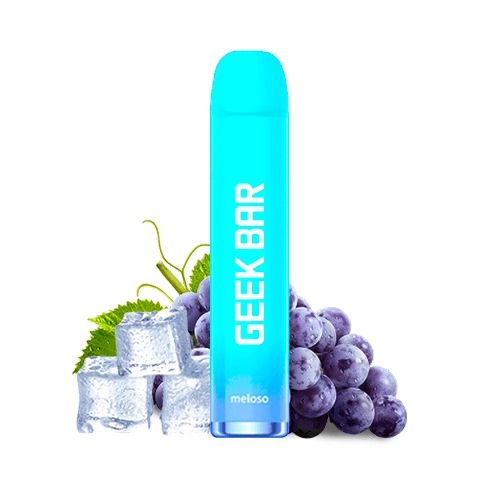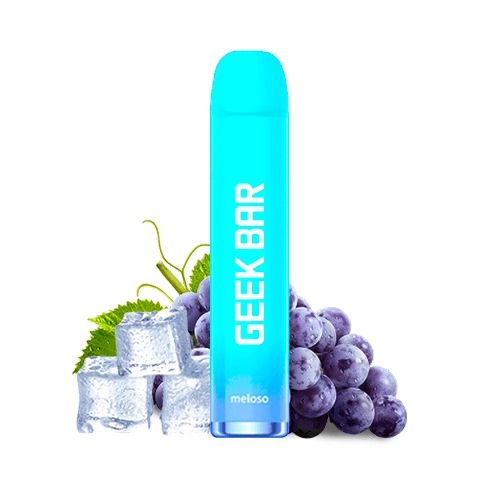 GEEK BAR MELOSO GRAPE ICE
The GEEK BAR MELOSO GRAPE ICE is more than just a vape; it's a flavorful journey. The device is crafted for portability, allowing for a delightful vaping experience on-the-go. Relish the harmonious blend of juicy grape clusters complemented by the invigorating chill of ice. Every puff is a testament to Geekbar's commitment to quality and flavor richness.
Characteristics:
Capacity: 2ml
Battery: 550mAh
Puffs: 600 approx.
Nicotine: 20mg
Flavor: Grape with an Icy Finish
Description
Additional information
Description
Experience the sensational GEEK BAR MELOSO GRAPE ICE, blending the sweetness of luscious grapes with an icy cool finish. Geekbar's standard disposable pod design showcases a sleek, lightweight build with a shiny metallic base, ensuring elegance and ergonomic comfort. With 2ml of E-liquid powered by a 550mAh battery, it promises up to 600 consistent puffs. Every draw is enhanced by the three-hole air inlet design at the bottom, amplifying the comfort and satisfaction of vaping. Indulge in the peak vaping sensation with the profound taste and intensity that will delight your palate.
Additional information
| | |
| --- | --- |
| BRAND | GEEK BAR MELOSO |
| TASTE | BERRY, GRAPE ICE |
| QUANTITY | 1 Switch |