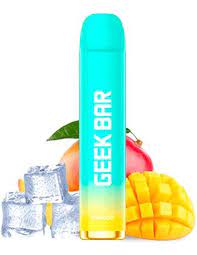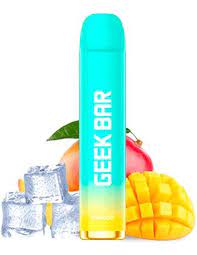 GEEK BAR MELOSO MANGO ICE
Dive into the tropical sensation with the GEEK BAR MELOSO MANGO ICE disposable. Every puff delivers a burst of juicy mango complemented by a cool icy finish, ensuring a satisfying and refreshing vape session.
Characteristics:
Capacity: 2ml
Battery: 550mAh
Puffs: 600 approx.
Nicotine: 20mg
Flavor: Mango Ice
Description
Additional information
Description
Geek Bar presents the GEEK BAR MELOSO MANGO ICE Disposable, featuring a sleek, ergonomic design with a shiny metallic base. This user-friendly vape device houses a 550mAh battery and comes pre-filled with 2ml of 20mg E-liquid. Designed for up to 600 puffs, it guarantees an unmatched vaping experience with its three-hole air inlet design.
Additional information
| | |
| --- | --- |
| BRAND | GEEK BAR MELOSO |
| TASTE | FRUITS, MANGO ICE |
| QUANTITY | 1 Switch |