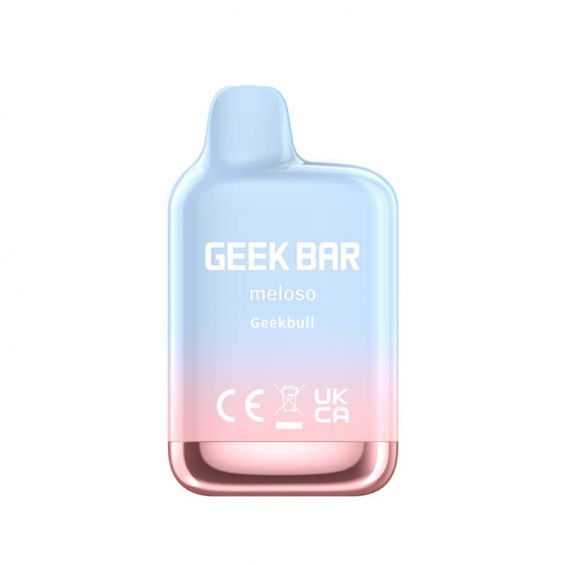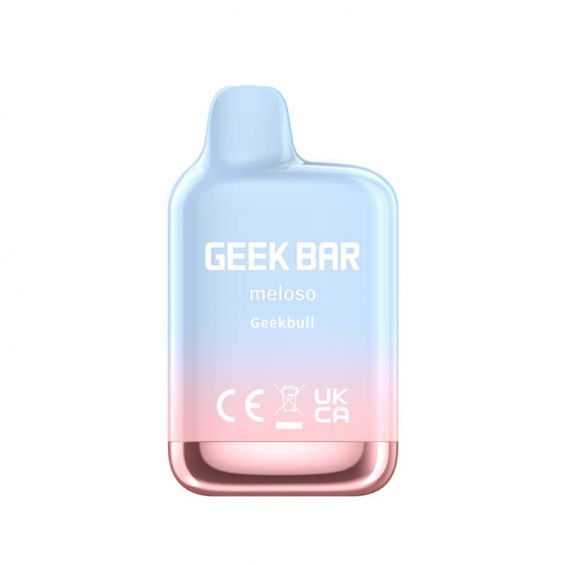 GEEK BAR MELOSO MINI GEEKBULL
Discover the tantalizing Geekbull flavor in the GEEK BAR MELOSO MINI GEEKBULL , reminiscent of your cherished energy drink infused with a vibrant fruitiness and sparkly soda sweetness. The latest in the line of disposables from Geek Vape, the Meloso Mini boasts a sleek 'matchbox' design, perfectly fitting the palm while being pocket-friendly. Ideal for on-the-go vaping or for beginners, its aesthetic appeal is amplified by a pastel gradient finish on a shiny metallic base.
Characteristics:
Capacity: 2ml
Battery: 550mAh
Puffs: 600 approx.
Nicotine: 20mg
Flavor: Iced Energy Drink (Fizzy, Zingy, Frosty)
Description
Additional information
Description
Pre-loaded with 2ml of Nicotine Salt e-liquid, the GEEK BAR MELOSO MINI GEEKBULL guarantees a silky throat hit and prompt nicotine relief. A durable battery ensures maximum e-liquid enjoyment. This no-fuss device removes the hassle of refills, settings, or coil changes, offering immediate, intense flavor via its Auto-Inhale feature. As the battery wanes, transition to a new Geek Bar Meloso Mini. Choose from a spectrum of ten Geek Bar flavors, be it Fruit, Candy, Tobacco, or Soda, making it an always-ready stylish and flavorful vape companion.
Additional information
| | |
| --- | --- |
| BRAND | GEEK BAR MELOSO |
| TASTE | ENERGY DRINK, ICE |
| QUANTITY | 1 Switch |