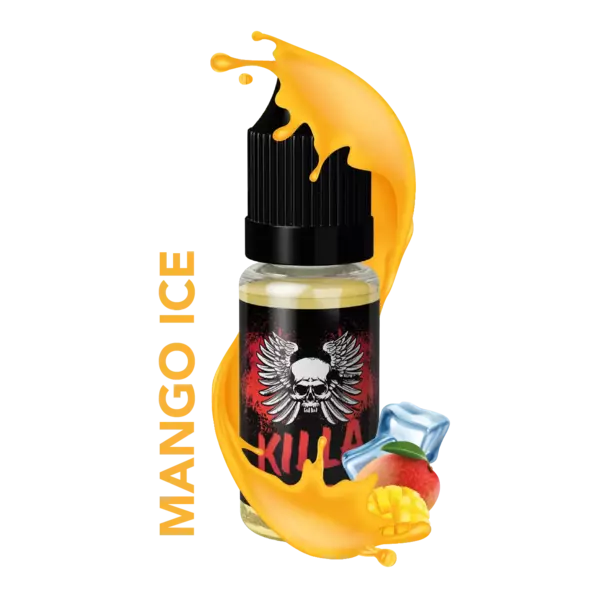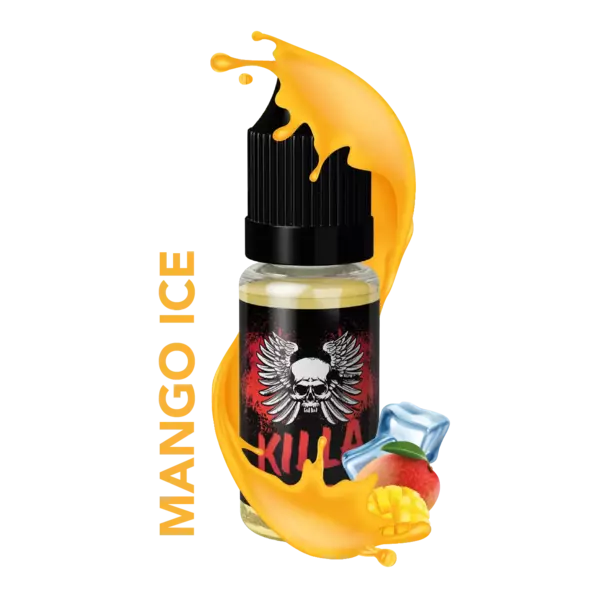 KILLA SWITCH MANGO ICE E-LIQUID
Introducing KILLA SWITCH MANGO ICE E-LIQUID , a delightful treat for vaping enthusiasts seeking an unforgettable experience.
Savor its rich flavor and indulge in the ultra-refreshing aftertaste.
This e-liquid features a unique and mouthwatering fusion of ripe mango and cooling ice, delivering the ideal balance of sweetness and freshness.
Dive into the enthralling mix of tropical and frosty notes with every puff.
Description
Additional information
Description
Perfect for sub-ohm systems with low heating up to 15V, KILLA SWITCH MANGO ICE E-LIQUID is an exceptional option for all vapers. It complements Killa Switch devices flawlessly, taking your vaping adventure to new heights.
Uncover an amazing product that will captivate you with its unparalleled uniqueness. Available in a 10ml vape liquid format with 10mg and 20mg nicotine options, KILLA SWITCH MANGO ICE E-LIQUID ushers in a groundbreaking era in vaping: more organic, more enjoyable, and even healthier for everyone.
Additional information
| | |
| --- | --- |
| Weight | 1 kg |
| QUANTITY | 1 BOTTLE-SALE, 10 bottle sale, 1 bottle, 10 bottles, 240 bottles |
| BRAND_SWITCH | KILLA SWITCH E LIQUID |
| NICOTINE E LIQUID | 20MG/1ML |