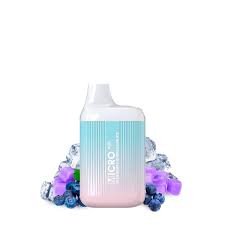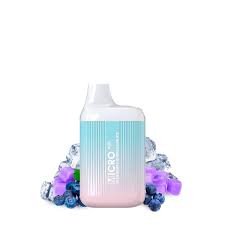 MICRO POD BLUEBERRY BUBBLEGUM ICE
Dive into the simplicity of the MICRO POD BLUEBERRY BUBBLEGUM ICE disposable vape. Perfectly pocket-sized and maintenance-free, this device is designed for vapers at all stages. Straight out of the box, enjoy up to 600 puffs of smooth nic salt e-liquid that rivals 20 cigarettes. The Blueberry Bubblegum Ice variant tantalizes your palate with a harmonious dance of sweet bubblegum, juicy blueberry, and a chilly finish.
Characteristics:
Capacity: 2ml
Puffs: 600 approx.
Nicotine: 20mg
Flavor: Blueberry Bubblegum with an icy finish
Description
Additional information
Description
Each MICRO POD BLUEBERRY BUBBLEGUM ICE is enriched with 20mg nic salt e-liquid, ensuring a swift and smooth nicotine satisfaction. Explore the expansive flavor profile, from fruits to desserts, that the Micro Pod range offers. Experience the familiar MTL vaping style without any buttons or settings – just pure inhale activation, simulating the sensation of smoking a traditional cigarette.
Additional information
| | |
| --- | --- |
| BRAND | MICRO POD |
| TASTE | BERRY, BLUEBERRY, BUBBLEGUM, ICE |
| QUANTITY | 1 Switch |