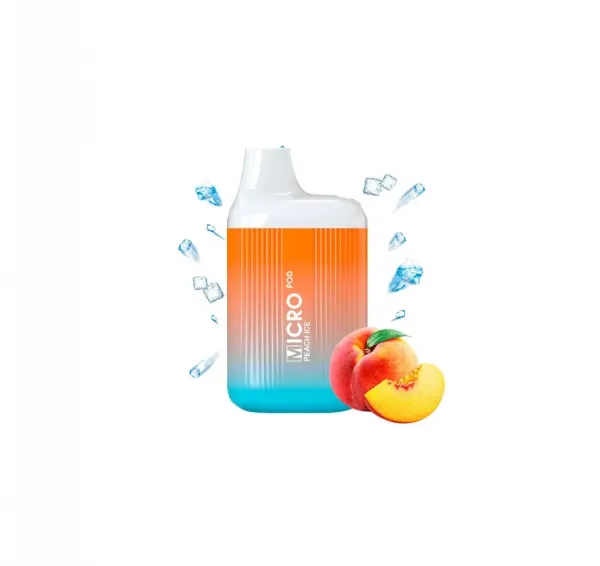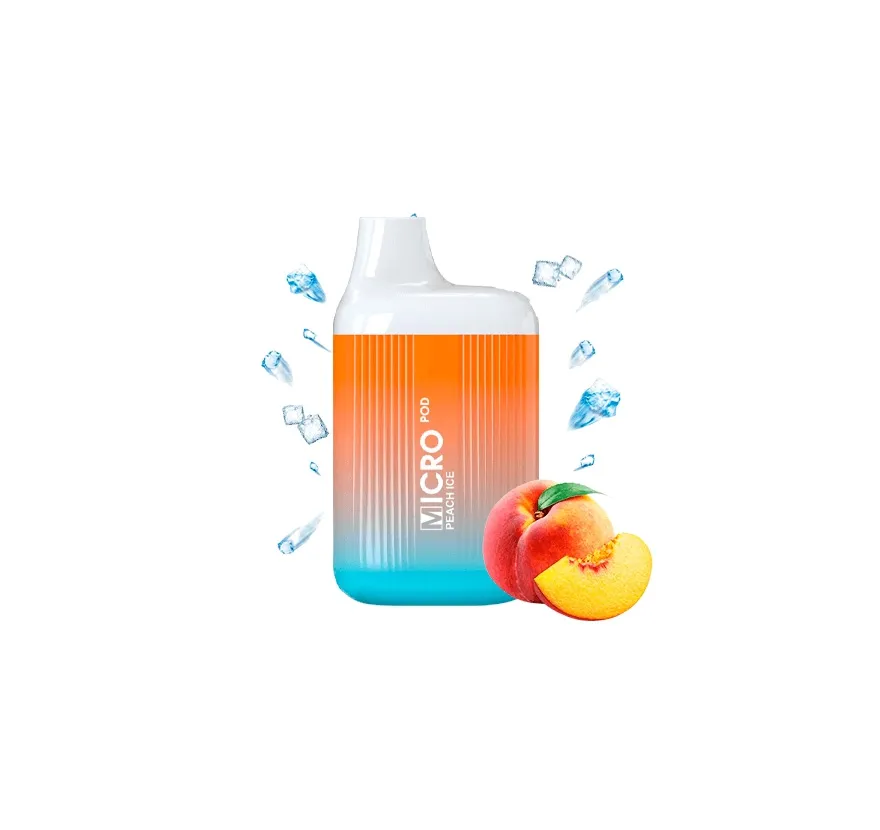 Embrace the chill with MICRO POD's PEACH ICE : a delectable blend of ripe peaches, delivering a fruit-filled wave followed by a refreshing icy sensation. Each puff promises a burst of succulent peach with a cooling aftermath, a true treat for the senses.
Characteristics:
Capacity: 2ml
Puffs: 600 approx.
Nicotine: 20mg
Flavor: Peach Ice
Description
Additional information
Description
Discover MICRO POD PEACH ICE – the modern evolution in disposable vapers. Designed for simplicity, each compact pod houses a 500mAh battery and 2ml of e-liquid, ensuring up to 600 flavorful puffs. Immerse in the vast palette of flavors, each with consistent vaporization courtesy of the Mesh coil. The perfect solution for those desiring a no-fuss vaping experience.
Additional information
| | |
| --- | --- |
| BRAND | MICRO POD |
| TASTE | FRUITS, ICE, PEACH |
| QUANTITY | 1 Switch |