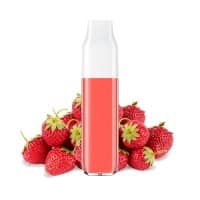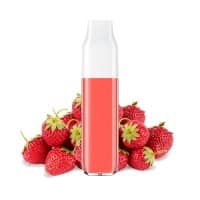 Indulge in the enticing world of OXBAR STRAWBERRY Disposable, a gateway to the luscious and sweet taste of ripe strawberries. Each puff resonates with the authentic essence of this beloved fruit, delivering both natural sweetness and tangy delights. Perfect for fans of fresh strawberries or strawberry candies, this vape device is crafted to tantalize your taste buds.
Content:
Disposable pod with a delicious flavor of ripe strawberries.
Completely ready to vape kit
2ml disposable and precharged pod
Nicotine: 20mg/ml
600 puffs
350mAh battery
Instruction manual
Description
Additional information
Description
OXBAR STRAWBERRY Disposable is more than just a vaping device; it's an experience that transports you to a strawberry-filled haven. Its convenience and compact design make it a perfect companion for those who wish to enjoy their favorite strawberry flavor anywhere.
Additional information
| | |
| --- | --- |
| Weight | 1 kg |
| QUANTITY | 1 Switch |
| PUFFS | 600 |
| BRAND | OXBAR |
| TASTE | BERRY, STRAWBERRY |