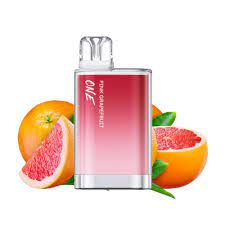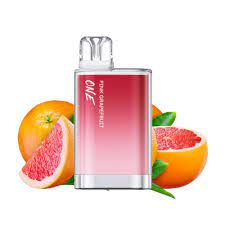 SKE AMARE CRYSTAL ONE PINK GRAPEFRUIT
Experience the electrifying tang of SKE AMARE CRYSTAL ONE PINK GRAPEFRUIT . This citrusy burst promises a vivacious and refreshing vape, perfect for the zestful soul. Delight in an invigorating flavor tailored for true citrus aficionados.
Characteristics:
Capacity: 2ml
Puffs: 600 approx.
Nicotine: 20mg
Flavor: Pink Grapefruit
Description
Additional information
Description
SKE AMARE CRYSTAL ONE PINK GRAPEFRUIT   Disposable Vape stands out as an effortlessly chic and compact device that fits into any pocket. It's not just a vape but a stylish accessory, boasting a glistening crystal chassis and a user-friendly ergonomic mouthpiece. Pre-filled with 2ml of high-quality nicotine salt e-liquid, users are guaranteed a smooth throat hit and quick nicotine satisfaction. Its 1.1ohm coil and ASIC chip ensure a crisp MTL vaping experience. With auto draw activation and no fiddly buttons, it's a straightforward choice for all vapers. Once done, simply dispose and grab a new one from its array of tantalizing flavors.
Additional information
| | |
| --- | --- |
| BRAND | SKE AMARE CRYSTAL ONE |
| TASTE | FRUITS, GRAPEFRUIT |
| QUANTITY | 1 Switch |