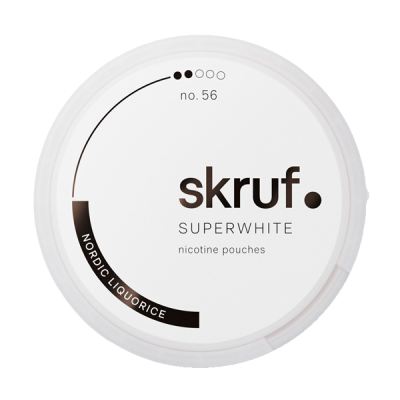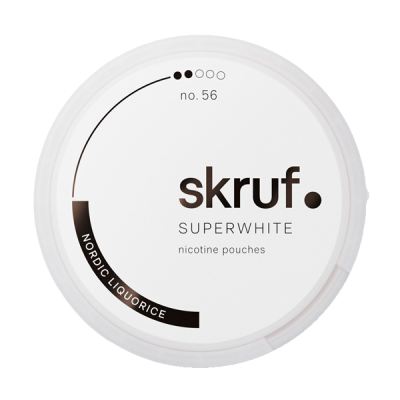 SKRUF NORDIC LIQUORICE MEDIUM
Skruf Nordic Liquorice Medium is a treat for licorice lovers. It combines the delightful taste of licorice with a hint of mint, creating the perfect balance between salty and fresh, resulting in a smooth aftertaste. This snuff offers a mild experience with a nicotine strength of 8 mg/g, making it one of the mildest options in the Skruf Superwhite range.
Description
Additional information
Description
Skruf Nordic Liquorice Medium unobtrusive, all white nicotine pouches do not leave stains on the teeth, preserving your brilliant smile. The smokeless snuff market is on the rise, and Skruf has released nine unique smokeless nicotine pouches in one year. Available in different strengths and flavors, these pouches have found their place in well-known snuff brands such as LYFT, On! and ZYN. Try it and experience the hype for yourself!
How to use nicopods

Effect time 5-30 minutes. Place the bag behind the upper lip for absorption. It is a herbal remedy for smoking cessation and is not a medicine.
Not recommended for people under 18, pregnant or people with high nicotine sensitivity.
Use no more than one bag in 2 hours.
Additional information
| | |
| --- | --- |
| Weight | N/A |
| Dimensions | N/A |
| BRAND | SKRUF |
| STRENGTH | MEDIUM |
| FORMAT | SLIM |
| QUANTITY | Sale (10 cans), 1 Can, 10 Cans |