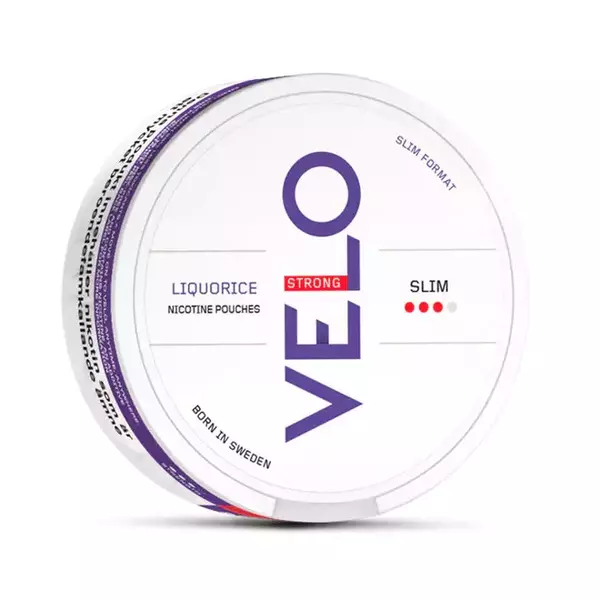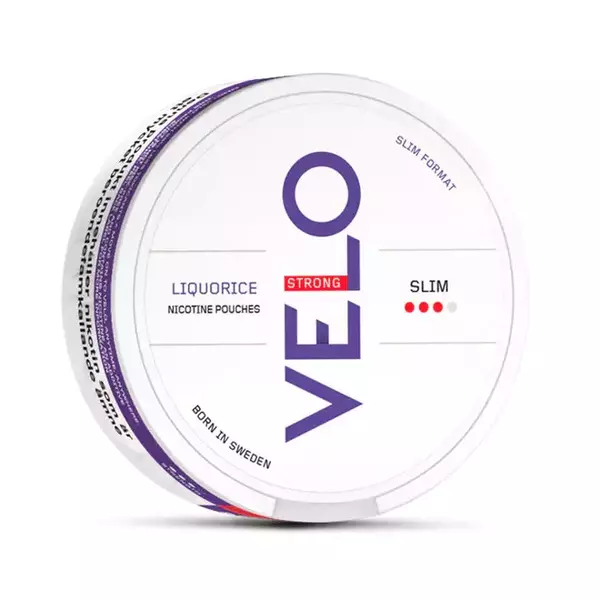 Attention all liquorice aficionados! Introducing VELO LIQUORICE STRONG – the pouch tailored for you. This high-strength product boasts a sophisticated flavor profile, blending natural black liquorice with aromatic anise and a savory hint of salmiak. With a nicotine content of 10 mg per pouch, it ensures a profoundly satisfying and potent experience.
Description
Additional information
Description
VELO recognizes that discretion can be essential, such as in the workplace, and that's why VELO LIQUORICE STRONG comes in a slim, lightweight format. The ultra-soft pouches, weighing a mere 0.7 grams, are designed to fit snugly and unobtrusively under your lip. Being tobacco-free, this product eliminates concerns of stained teeth or bad breath, allowing you to relish the delectable taste and swift nicotine release without any worries. VELO's reputation is upheld by its vibrant flavors, striking can designs, and enduring buzz that has made it a staple in the daily rotation for many EU users.
How to use Nicopods


Time of action 5-30min A plate for resorption, on a plant-based basis, to fight smoking habits, is not a medicine.
Do not consume: Persons under the age of 18, pregnant, and people with high sensitivity to nicotine.
Use: lay behind the upper lip for 5-30 minutes. Then spit it out without swallowing. Use no more than one sachet for 2 hours.
NOT A TOBACCO PRODUCT
Additional information
| | |
| --- | --- |
| Weight | N/A |
| Dimensions | N/A |
| BRAND | VELO |
| TASTE | Liquorice |
| STRENGTH | ULTRA STRONG |
| FORMAT | SLIM |
| QUANTITY | 1 Can, 10 Cans |