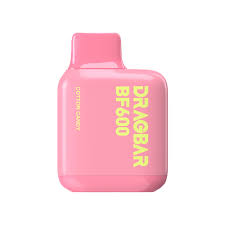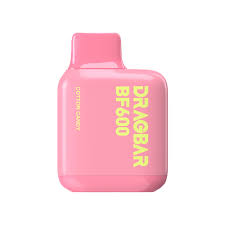 ZOVOO DRAGBAR BF600 COTTON CANDY
Experience a taste trip to the carnival with ZOVOO DRAGBAR BF600 COTTON CANDY vape flavor. The unmistakable sweet and airy essence of Cotton Candy in every puff makes it a delightful sensory treat. Alongside, the ZoVoo Dragbar BF600 by Voopoo stands as a paragon of portable vaping. This sleek, lightweight disposable vape fits seamlessly in pockets, offering an enduring 500mAh battery life. Loaded with 2ml of nicotine salt e-liquid, it's your ticket to immediate flavor satisfaction.
Characteristics:
Capacity: 2ml
Puffs: 600 approx.
Nicotine: 20mg
Flavor: Cotton Candy
Description
Additional information
Description
Empowering the ZOVOO DRAGBAR BF600 COTTON CANDY is the innovative 2.0 Mesh 1.3ohm coil, engineered by Zovoo for an unparalleled rich flavour and a pronounced MTL vaping experience. With no settings to tweak or coils to change, this vape is the epitome of simplicity—just open and indulge. Its battery longevity ensures continual pleasure, and once depleted, transitioning to a new Dragbar is a breeze. Ideal for novices and seasoned vapers alike, it presents a healthier alternative to smoking and a convenient supplement for frequent vapers.
Additional information
| | |
| --- | --- |
| BRAND | ZOVOO DRAGBAR BF600 |
| TASTE | SWEET |
| QUANTITY | 1 Switch |