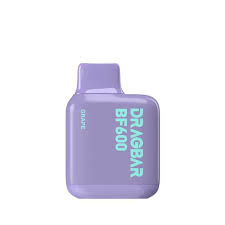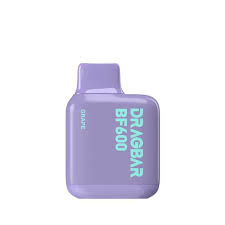 ZOVOO DRAGBAR BF600 GRAPE
Step into the lush world of ZOVOO DRAGBAR BF600 GRAPE vape flavor. An enticing journey awaits, with the aromatic, juicy zest of Purple Grapes. Every inhale is a sweet symphony, ending in a velvety crescendo. Paired with the dexterity of the ZoVoo Dragbar BF600 from Voopoo, vaping becomes as simple as breathing. This nimble, pocket-friendly vape ensures every puff is a memorable flavor escapade.
Characteristics:
Capacity: 2ml
Puffs: 600 approx.
Nicotine: 20mg
Flavor: Grape (Purple Grapes)
Description
Additional information
Description
Each ZOVOO DRAGBAR BF600 GRAPE is saturated with 2ml nicotine salt e-liquid, offering an instant gratification to your cravings. Zovoo's innovative 2.0 Mesh 1.3ohm coil delivers the promise of opulent taste and a clear MTL vape. Forget about the complications of conventional vaping; just unwrap your Dragbar and dive into the pleasure. This straightforward vaping tool is the essence of satisfaction, catering to novices and experienced vapers alike.
Additional information
| | |
| --- | --- |
| BRAND | ZOVOO DRAGBAR BF600 |
| TASTE | BERRY, GRAPE ICE |
| QUANTITY | 1 Switch |