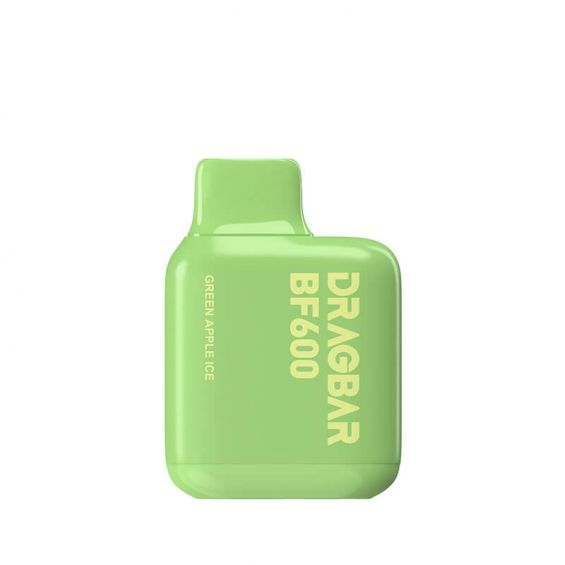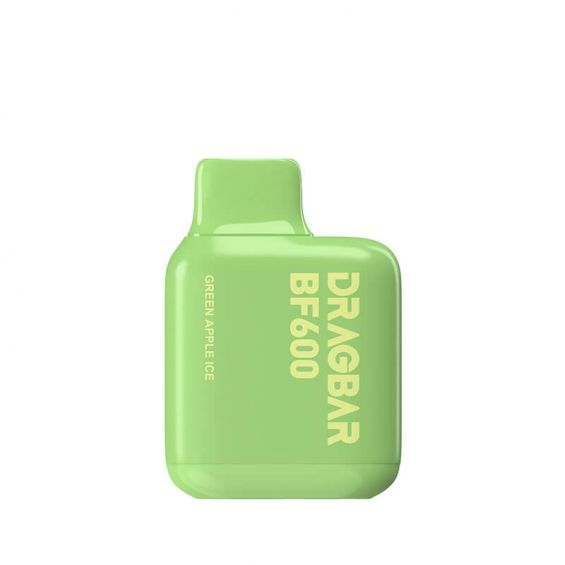 ZOVOO DRAGBAR BF600 GREEN APPLE ICE
Experience a zestful escapade with ZOVOO DRAGBAR BF600 GREEN APPLE ICE . A masterful blend, it introduces the sharp tang of Green Apple, wrapped in a shiver of Menthol coolness. This exhilarating duo is your key to a revitalizing vape journey. Accompany this thrill with the streamlined ZoVoo Dragbar BF600 from Voopoo, a discreet, pocket-perfect vape solution, ready to amplify your flavor journey wherever you are.
Characteristics:
Capacity: 2ml
Puffs: 600 approx.
Nicotine: 20mg
Flavor: Green Apple Ice (Green Apple with Menthol)
Description
Additional information
Description
The ZOVOO DRAGBAR BF600 GREEN APPLE ICE comes power-packed with a 500mAh battery, ensuring enduring satisfaction. Pre-loaded with 2ml of nicotine salt e-liquid, it's a swift remedy for nicotine urges. Zovoo's refined 2.0 Mesh 1.3ohm coil amplifies flavors, offering a pure MTL experience. This tool is about convenience – no settings, no refills, just pure vaping pleasure. Whether you're just starting or a seasoned vaper, Dragbar BF600 simplifies vaping without compromising on the experience.
Additional information
| | |
| --- | --- |
| BRAND | ZOVOO DRAGBAR BF600 |
| TASTE | FRUITS, GREEN APPLE ICE |
| QUANTITY | 1 Switch |